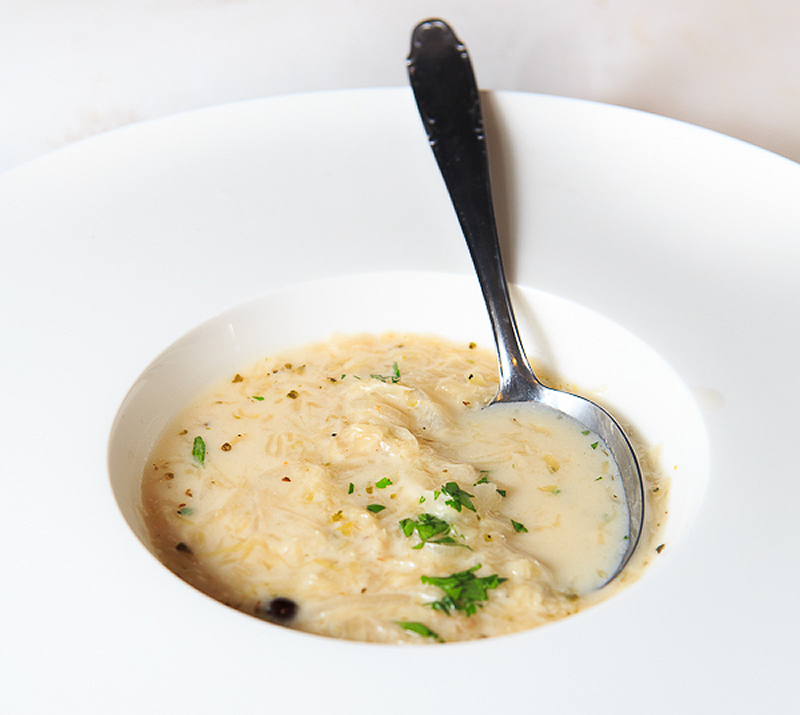 Ingredients
15.84 oz. (450 g) sauerkraut
2 onions, chopped
8.45 floz (250 ml) white wine
33.81 floz (1 liter) beef stock
8.8 oz. (250 g) beef, ground
1/2 teaspoon salt
1/4 teaspoon pepper
1/2 teaspoon sugar
2 tablespoons parsley, chopped
6 tablespoons yoghurt (optional)
Directions
Place the sauerkraut, onions, wine and beef stock into a pan and simmer for 45 minutes.
Meanwhile add the salt and pepper to the meat and shape into small balls about the size of a marble.
Drop the meatballs into the soup along with the sugar and simmer 15 minutes.
Take off the heat, stir through the parsley and plate up.
Place a dollop of yoghurt onto of soup.