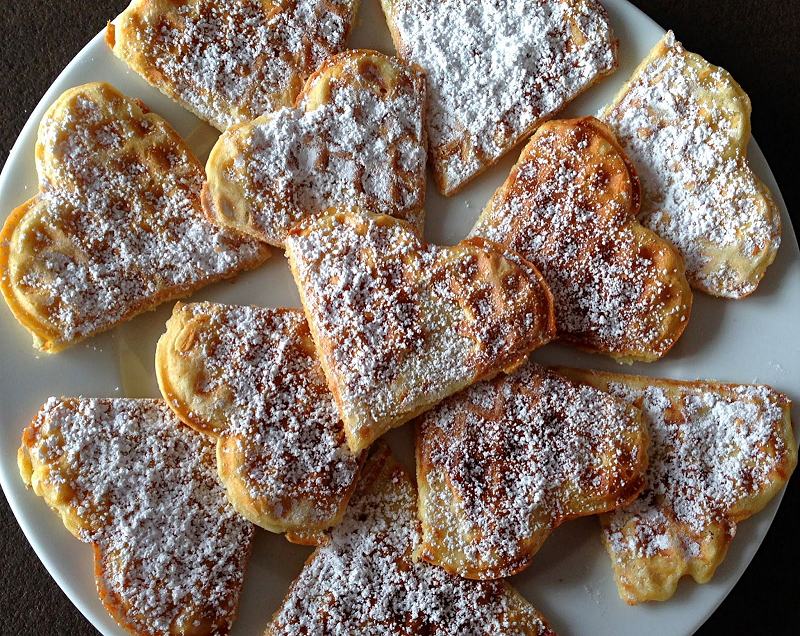 Ingredients
10.5 oz soft unsalted butter
7 oz caster sugar
1 pinch of salt
1 tsp vanilla flavouring
5 medium eggs
17.5 oz flour
2 tsp baking powder
4.2 oz milk
4.2 oz single cream
Directions
Place the butter, sugar, salt and vanilla flavouring into a bowl and whisk with a handmixer for about 5 minutes until you achieve a creamy consistency.
Now add the eggs, once by one and whisk each in for about minute.
Combine the flour and baking powder and add to the mixture. Now add the milk and cream.
Heat up your wafflemaker. Once you have reached the desired temerature grease the plated with a little butter.
Now pour in a scoop of the mixture and bake waffles until golden brown.