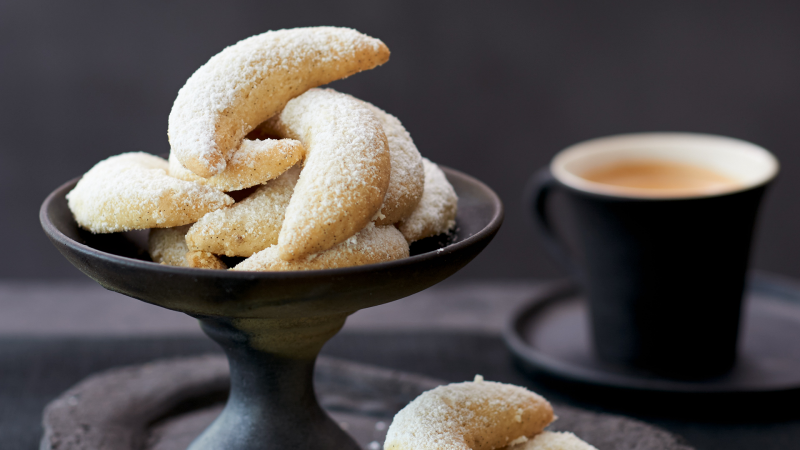 Ingredients
2 cups all-purpose flour
1/3 cup white sugar
3/4 cup ground almonds
1 cup unsalted butter
1/4 cup vanilla sugar
1/4 cup confectioners' sugar

Directions
Preheat oven to 325 degrees F (170 degrees C). Line a baking sheet with parchment paper.
Combine flour, 1/3 cup sugar, and ground almonds. Cut in butter with pastry blender, then quickly knead into a dough.
Shape dough into logs and cut off 1/2-inch pieces. Shape each piece into a crescent and place on prepared baking sheet.
Bake in preheated oven until edges are golden brown, 8 to 10 minutes.
Cool 1 minute and carefully roll in vanilla sugar mixture.