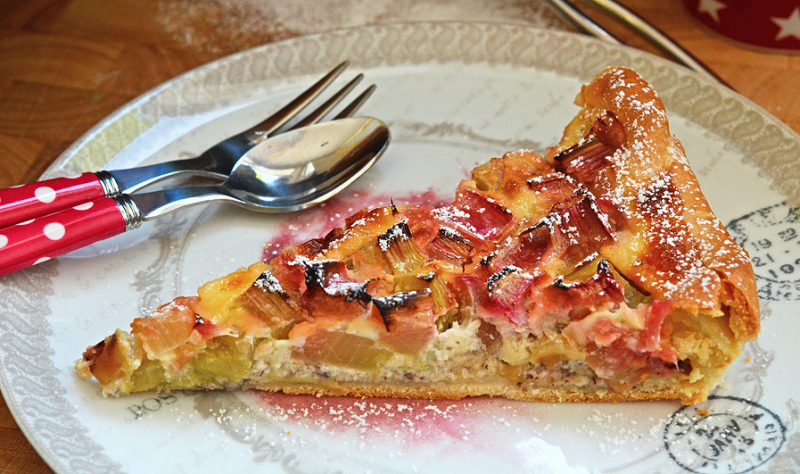 Ingredients
1 (9 inch) pie shell
2 cups chopped rhubarb
1 cup white sugar
2 tablespoons all-purpose flour
1/2 teaspoon ground nutmeg
2 eggs, beaten
4 teaspoons milk
Directions
Preheat oven to 350 degrees F (175 degrees C).
Spread rhubarb evenly across unbaked pastry shell.
In a medium bowl combine sugar, flour, and nutmeg.
Mix well, then add eggs and milk.
Beat until smooth and pour mixture over rhubarb layer.
Cover edges of pie shell with aluminum foil to prevent overbrowning.
Bake in preheated oven for 50 minutes.
Remove foil from crust and bake an additional 10 minutes.