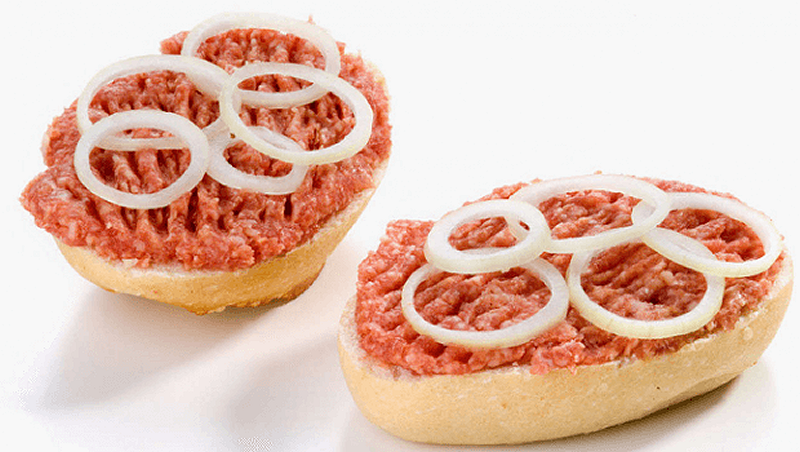 Ingredients
Grounded pork: 35.2 oz (1 kilogram)
Salt: 0.35 to 0.7 oz (10 to 20 grams)
White pepper: 0.07 oz (2 grams)
Mace: a pinch of (Messerspitze)
Caraway or marjoram (crushed): 0.07 oz (2 grams)
Rye bread: as per requirement
Onion: 1 large
Directions
There are of-course other options made available in the market but preparing it at home can also be a good option.
First, you will be required to take the bread and cut it into halves. Then spread some margarine on either side of the cut pieces.
Now, by using a fork spread the minced pork meat on the top slice and evenly scatters salt and pepper as per requirement.
The onions can be chopped finely and then in a pan with very little butter or regular cooking oil they could be sauté just till the point a fine golden coloring appears. The onions can then be placed on the other slice of bread.
Mettbrötchen is now ready to be served. The usual accompaniments are tea or coffee if they are served during breakfast or otherwise just about anything else would suffice.