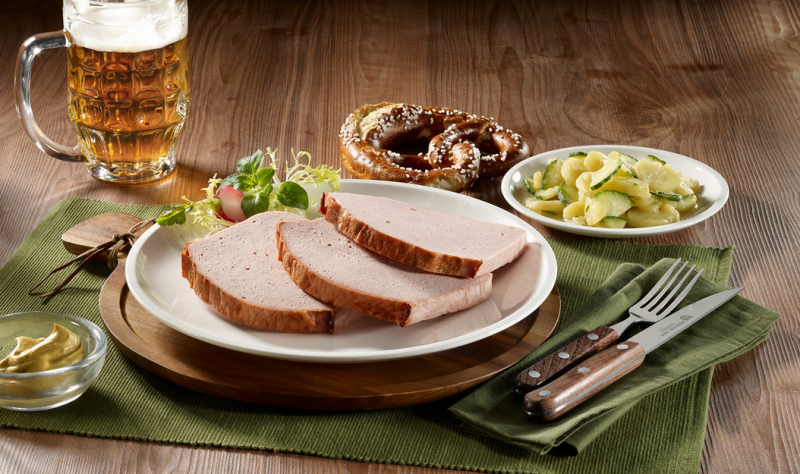 Ingredients
14.08 oz. lean beef
14.08 oz. pork
7.04 oz. bacon (with rind removed)
8.45 floz iced water
1 tsp salt
1 tsp freshly ground white pepper
1 medium onion
1 dstspn marjoram
Butter to grease the tin
Directions
All meat must be well cooled before preparation begins.
Cut meat into chunks and mince on a fine setting.
Mix together both meats and add salt, pepper and the iced water until smooth.
Mince the bacon on a medium setting and mix with the meat.
Peel and grate the onion and add to the mixture together with the marjoram.
Place in the fridge to cool.
Put the mixture into a greased loaf tin.
Smooth the surface and, using the blade of a knife, make a diamond-shaped pattern across the top (about 5 mm deep).
Bake in the centre of a preheated oven 356°F (180°C) for about an hour (fan oven: approx. 320°F (160°C), gas mark 2 – 2.5).