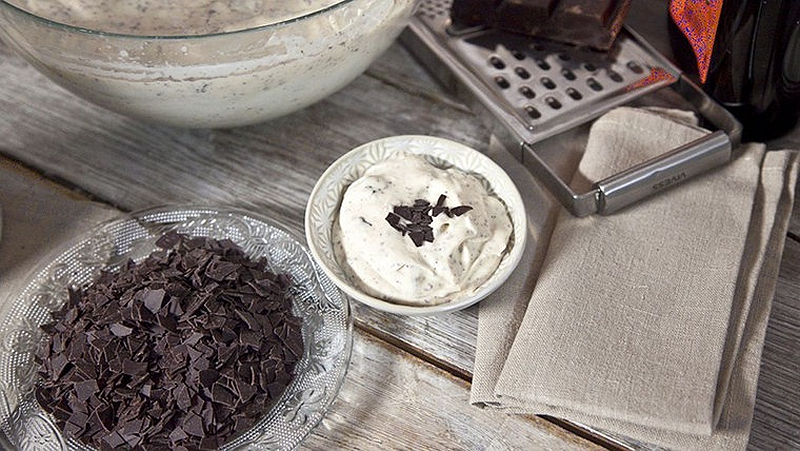 Ingredients
2 1/4 c. Milk
1 package vanilla flavoured pudding powder
3 t. plus 1 tsp. sugar
1 or 2 oz. rum
4 t. (or more) grated (or small chunks) bittersweet chocolate
1 c. whipping cream
Directions
Combine mik, pudding powder and sugar in a stove top pot. Stir over medium heat until a thickened custard forms.
Turn off heat, stir until it is cooled so that no skin forms. Refrigerate until completely cool.
When pudding is cold, stir in rum then add grated chocolate and stir well.
Beat whipping cream until stiff then fold into custard mixture.