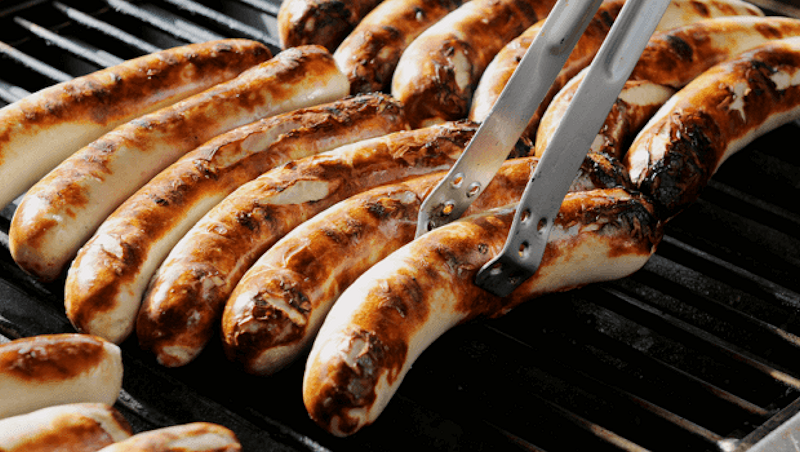 Ingredients
3lbs good quality juicy pork
2lbs lean beef
2 eggs
1 cup beer
1 and a half teaspoons of powdered black pepper
One teaspoon paprika
Half teaspoon nutmeg
One teaspoon cayenne pepper
One tablespoon dry mustard
One tablespoon grounded sage
Two teaspoons onion powder
One tablespoon coriander
Five teaspoons salt
Two teaspoons of white sugar
Directions
The preparation time is around 30 minutes. Follow the instructions to make the best bratwurst:

First, cut the juicy pork and the beef into 2-inch cubes
Next, grind them through a ¼ inch grinding plate.
Next, take a small mixing bowl and beat the eggs and beer together until they blend well.
Add all the dry ingredients and mix well.
Take a large bowl and combine all the ground meat and the wet mixture until they get incorporated very nicely.
Cover this mixture using a plastic wrap and refrigerate it for 2 hours. For best results you can even refrigerate it up to 24 hours. The longer, the better it will be.
After this, you can stuff them into casings or even wrap in 1 pound packages and freeze after that.

There you go, your delicious homemade Bratwurst is ready!

Now that you have homemade Bratwurst ready, here is a recipe that will help you make one of the authentic dishes – the German way!