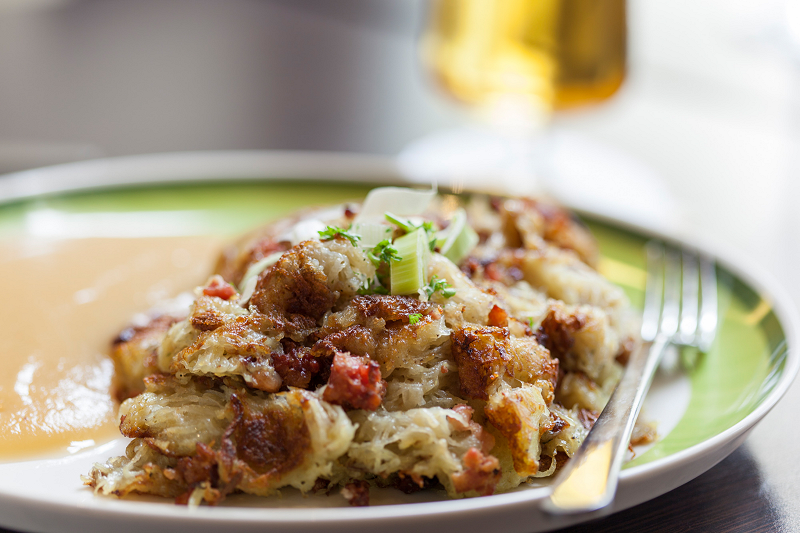 Ingredients
1/2 pound smoked or cured meat (bacon or pork belly work well)
2 leeks
2-3 medium onions
2 pounds potatoes
2 eggs
salt and pepper
marjoram
nutmeg
1/2 cup chopped fresh parsley
Directions
Dice meat and slighty fry it in a cast-iron pot or skillet. Thoroughly clean and trim the leeks, halve them lengthwise and slice them very thinly.
Chop the onions finely. Add the leeks and onions, sauté until they turn translucent and let cool.
Preheat oven to 375 degrees F.
Peel potatoes, grate them and, using a cheesecloth, squeeze out the liquid. Beat the eggs and combine them with the ingredients in the skillet. Season to taste with salt, pepper, marjoram, nutmeg and parsley.
Cover the pot and place into the oven for 1 – 1-1/2 hours. (If you do not own a large enough skillet or Dutch oven, you may also use a large baking dish.) In order to achieve a crunchy top layer, remove lid 15 min taking the dish out.
Serve hot with a salad or apple puree and a semi-dry white wine.