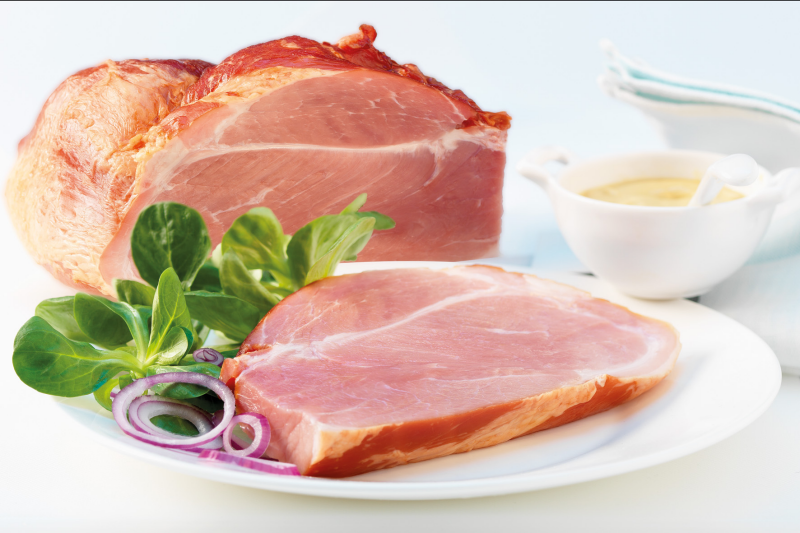 Ingredients
1-3/4 lbs smoked pork shoulder
1 medium yellow onion
6 cloves
2 bay leaves
2 garlic cloves
6 juniper berries crushed
2-1/8 cups dry red wine
6-1/3 cups cold water
2 lemon slices
1 lb mixed soup vegetables carrots, leeks, and celery
1 tbsp white peppercorns
Directions
Chop the carrots, leeks, and celery into small pieces.
Peel and mash the garlic cloves.
Peel and chop the onion for the broth.
In a big pot bring the dry red wine, water, white peppercorns, celery, leeks, carrots, onion and lemon slices to a boil.
Add the pork, garlic, bay leaves, and crushed juniper berries to the pot.
Turn the heat down to bring the mixture to a simmer. Keep covered and simmer for 50-60 minutes.