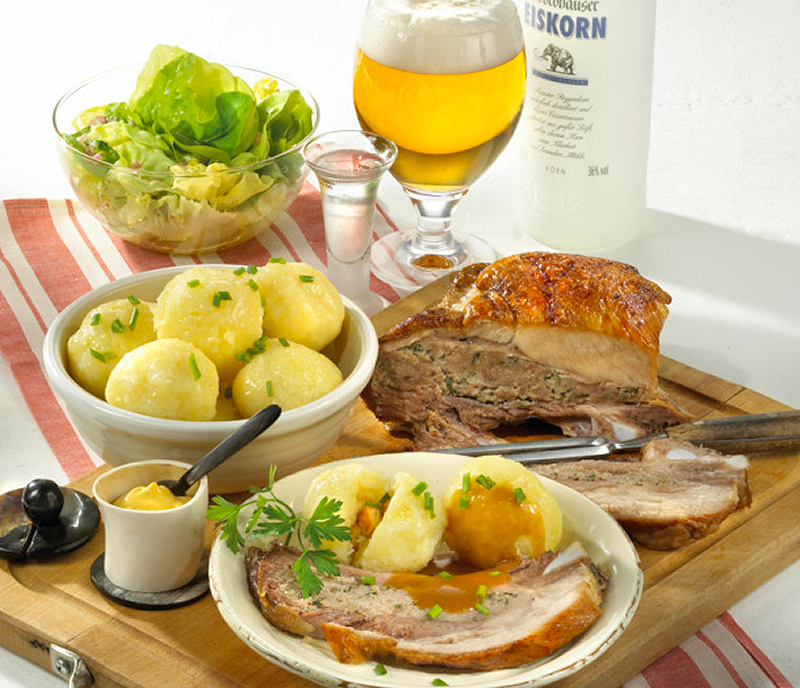 Ingredients
2 lb potatoes, baking-type
1 cup milk
4 tbsp butter
2 tsp salt
5 tbsp Cream of Wheat (semolina)
4 slices bread (day old)
Directions
Make croutons by cutting bread into cubes and browning in 2 Tbsp butter.
Peel and grate potatoes into pan of cold water. Put grated potatoes into cheesecloth or clean dishtowel and squeeze out as much liquid as possible.
Bring milk to boil. Add 1 tsp salt, 2 Tbsp butter, and Cream of Wheat.
Simmer and stir until mixture forms a ball and leaves sides of pan.
Mix Cream of Wheat mixture with grated potatoes.
Shape into potato-sized dumplings (sprinkle flour on hands to keep from sticking to dough).
Press 1 or 2 croutons into center of each dumpling.
Gently drop into boiling water and simmer for about 15 minutes.
Remove with a slotted spoon and serve, especially with meat and gravy!