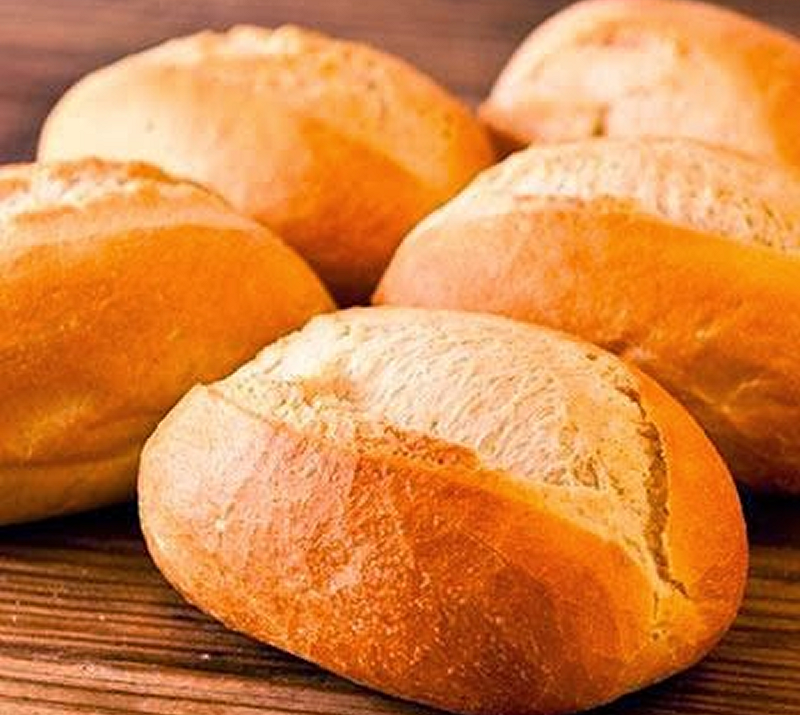 Ingredients
For the dough:
1¼ cups lukewarm water
2 egg whites
1 tsp salt
1½ tsp sugar
1 tbsp soft butter
3½ cups all-purpose flour
1 tbsp yeast (active dry)
For the egg wash:
1 egg white
2 tbsp milk
Directions
Put all dough ingredients into Bread Maker. (Follow manufacturer's recommended order.)
Set Bread Maker on to "dough" setting. This will take about 1½ hours.
When dough is ready, remove it from Bread Maker. Place dough on counter that's lightly dusted with flour and gently fold it several times.
Form into a roll, about 12 – 16 inches long and then cut into 12 sections.
Form each piece into a ball and place onto 2 lightly greased baking sheets. Cover and let rise until double in volume, about 45 minutes.
About 15 minutes before baking, preheat oven to 425° F. Place an empty baking sheet on bottom rack.
When oven is hot, gently brush rolls with egg wash ( mixing 1 egg white with 2 Tbsp milk). Cut a fairly deep slash in top of each roll with very sharp knife.
Place 1 cup of ice cubes on the hot baking sheet in oven just before placing baking sheets with rolls into oven.
Bake for about 18 – 20 minutes or until tops are nicely browned. Be careful when removing the rolls from the oven … there may be steam that escapes when you open door (from ice cubes).
Remove to rack and let cool for about ½ hour before serving.